1. What is corporate innovation?
In its essence, corporate innovation can be described as the development and promotion of innovative business ideas within an established company. Corporate-like entities have shown to be relatively weak in generating groundbreaking ideas due to their complexity in size and processes. Hence, it is of high urgence for established companies to engage in a model of corporate innovation. And the pressure is rising as startups are continuously showing to be more adaptable in the face of technological change and in creating and serving emergent market needs. Companies thus engage in corporate innovation to stay competitive and relevant, while also putting (new) competitors under pressure. Simultaneously, the innovation efforts enhance flexibility as well as agility of the company and question taken-for-granted risk attitudes.
Further, a distinction can be made between corporate innovation and its subfield corporate entrepreneurship. Here, an emphasis is placed upon activities that involve or lead to founding new business units or startups rather than implementing new ideas within the company. Generally, corporate entrepreneurship merges entrepreneurial ability with corporate ability in a systematic approach to re-invent a business and to gain a competitive position in the market. Often, it offers corporations as well as entrepreneurs the possibility to engage in a mutually beneficial relationship to ensure longevity of business on both sides. The concept intends to combine "the best of both worlds" between companies and startups: agility and fast decision-making as lived in startups combined with the financial resources, assets and the strategic direction of a big player.
In overall, both efforts can be distinguished by their goal: while corporate innovation strives to generate rather incremental innovations, such as product feature and product line innovations, corporate entrepreneurship aims at more radical innovations and business model reinventions.
Corporate entrepreneurship is a subfield of corporte innovation. Together with partnership teams, corporates can engage with startups to innovate.
Depending on the corporate innovation model, partnership teams represent the interface to the startup world (Source: XPRESS Ventures).
While various corporate innovation models exist, the following examples constitute the most prominent models to profit from innovation inside and outside of established corporate structures.
2. Corporate innovation models – An overview
Think Tanks
Think Tanks deal with future-oriented ideas. They often consist of project groups or corporate divisions and are structured like workshops. They are used to identify future opportunities for the company strategy and based upon these, generate new concepts and innovations from within the organisation. Within think tanks, participants are often instructed to imagine the impossible and work on prototyping until market readiness is reached.
Think Tanks do not necessarily have to consist only of internal employees. Often, few external people are asked to join to bring new innovative questions into play. The goal of Think Tanks is to facilitate executive decision-making, for example, by developing future scenarios and analyzing trends for new opportunities. The best example of this corporate innovation model is Google, which many other Think Tanks have based their processes on. Google has generated many creative and successful ideas through its Think Tanks, for example Jigsaw, an independent entity within Google to research and implement technology to defeat societal crises of the future.
Intrapreneurship Programmes
Intrapreneurship describes yet another innovation process from within the company itself. As the name suggests, intrapreneurship programmes enable employees to act like entrepreneurs within the organisation and help develop their ideas and processes to market readiness. The programme offers intrapreneurs both in-house facilities, e.g. a dedicated workspace, as well as mentoring, such as methods to test and develop ideas with different approaches and by accessing internal assets. By doing so, the company actively leverages its innovation from the inside-out but also creates a dedicated space apart from daily business for it.
The most popular example for a successful intrapreneurship programme is the office supply Post-It from the company 3M, which today no workshop is imaginable without.
Corporate Accelerators
Corporate Accelerators are corporate entrepreneurship activities supporting focusing innovation efforts on ideas and ventures that are outside of the established company. In a corporate accelerator program, a company supports external growth-driven startups in the infancy state through operational knowledge and its network reach. They aim to achieve market fit and market access in a certain period of time. In comparison to other models like Venture Building, the corporate accelerator program is relatively short and usually only lasts a few months. As the name suggests, a company intends to accelerate innovative idea generation – comparable to a sprint – by mentoring the startup in fields such as sales, tech or finance. Through providing a seed investment, the accelerator often gets hold of a minority stake in the companies while the founders stay in control of their ventures.
A perfect accelerator example is the Axel Springer Plug&Play Accelerator as part of the international Plug&Play Tech Center in California.
Corporate Venture Capital
As the name suggests, corporate venture capital depicts companies (outside of the finance sector) holding private equity shares in spin-off projects or startups in their early phase. The company goal is mainly financially-driven, but not restricted to it: it is also aimed at fulfilling strategic goals of the investing company. Mainly, the company's intention is to gain a competitive advantage by coming into contact with new technologies and/or markets. In this case, it provides the funds relevant to the startup's growth in exchange for the exploitation of new business opportunities. Here, innovation efforts are fully placed outside of existing structures and the company engages in a moderate level of investment risk by holding equity shares in the innovation project.
In practice, a good example for this model is given by F-Log Ventures, which is a venture capital subsidiary of Fiege Logistics.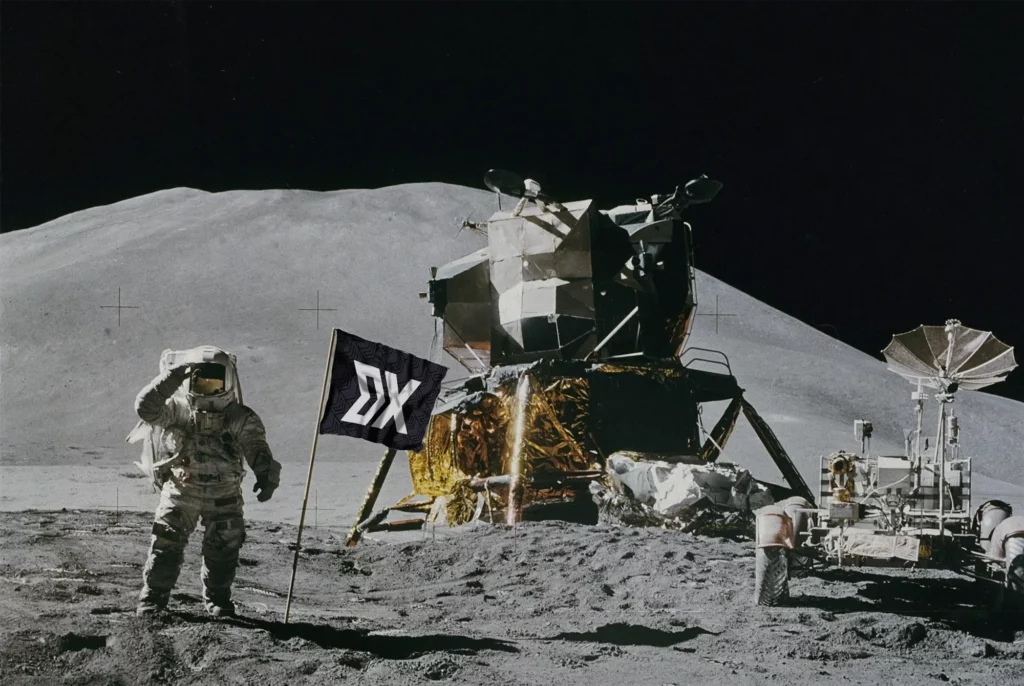 Venture Building
The most complex approach to corporate entrepreneurship surely is Venture Building (also referred to as company building). This model digs deeper than just providing funding for startups. Venture Builders help with their market knowledge about trends and development approaches. They can offer access to important customer networks, useful market data and support during ideation processes for disruptive new innovations.
All these network advantages can help to build up and grow new startups faster than a standalone project. Venture Builders act as valuable partners and mentors and hence accompany startups for months to years (unlike in the case of corporate accelerators). For the corporate, venture building is mainly about the new and innovative use of existing expertise and assets in new opportunities within the startup. Additionally, corporates hope to transfer the entrepreneurial spirit of the venture building units into the corporate culture. On the other hand, Venture Building offers founders extensive operational support and a comprehensive network that no venture capital or accelerator can provide.
XPRESS Ventures as a Venture Builder, inter alia, helps logistic startups to gain a foothold in the market by offering access to the extensive logistical network of Fiege and enable more efficient market entry which is a crucial success factor for most startups in this sector.
3. Conclusion
For established companies, corporate innovation is an important part of sustaining competitiveness in the marketplace, regardless of the size and industry. It's not for nothing that they say: Innovate or Die.
Especially larger companies with bureaucratic structures can learn from startups in making processes leaner and maximize their corporate innovation through entrepreneurial thinking and suitable models.
In the end, there is no one fits all corporate innovation model. Rather, companies should consider their goal of innovation and their current business model when deciding on the most suitable innovation approach. Interestingly, reality shows that most established companies engage in multiple forms of corporate-startup partnerships simultaneously because – due to their differences in processes, degree of external involvement and investments – they serve different innovation goals.